Curaçao International EM-Seminar 2019
29 Jul 2019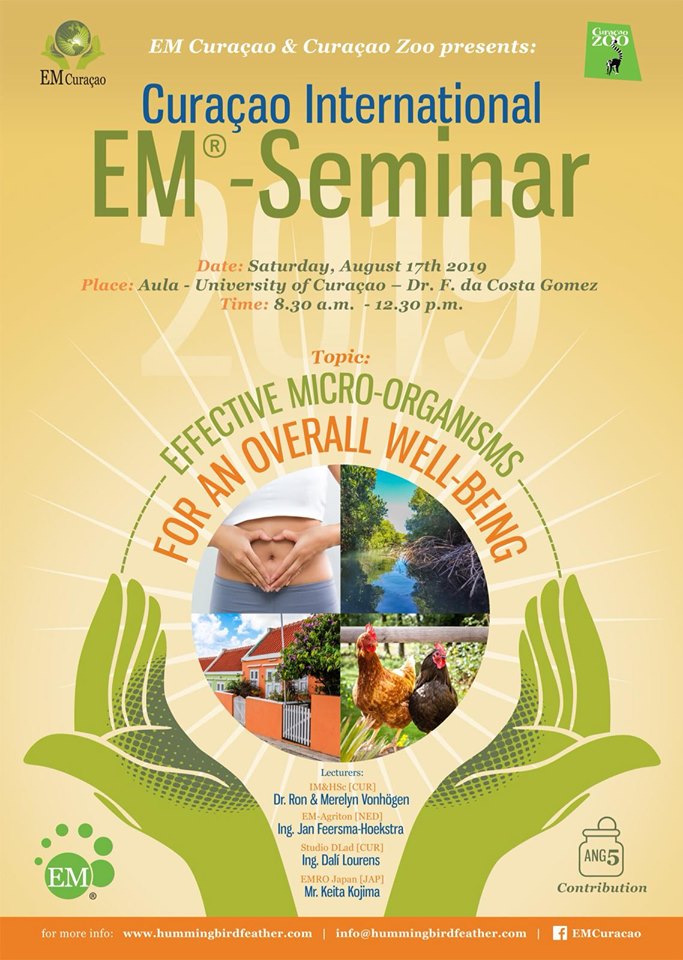 Curaçao International EM-Seminar 2019 will be held on Saturday, 17 August 2019 at University of Curaçao Dr. F. da Costa Gomez.
It will introduce the implementation of Effective Microorganisms for an overall Well-Being.
The main topics: Health, Agriculture, Animal Husbandry, Recycling, Construction and Sick Building Syndrome, (Waste)Water-management and Environmental Restoration.
And it will hold 4 lecturers namely; a local Medical doctor, a local architect, Representatives from Holland and EMRO in Japan
Facebook event:
https://www.facebook.com/events/363239860989927/