8TH EM TECHNOLOGY INTERNATIONAL SEMINAR
7 Aug 2019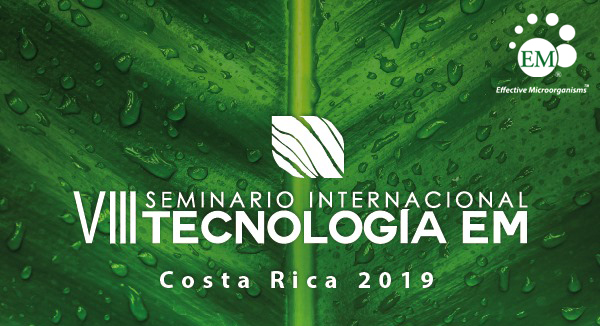 On August 22nd and 23rd the 8th EM Technology International Seminar will be held in Costa Rica.
Agriculture and Environment are the main issues to be discussed this time. Peanuts, cacao, banana, citrus and pineapple are some of the subjects examined in agriculture, on the other hand, EM Mudballs Project and drainage processing (among others) are to be explained concerning the environment.
Ten Latin American countries will participate, from the northest point (Mexico) to the southest (Argentina).
In this seminar, five cases from Costa Rica will be shown (in both days) as a celebration of the 20th anniversary of the Introduction of EM in Costa Rica.
For more information, please contact our partner in Costa Rica:
BIONOVATION S.A.
Apartado Postal # 642-1100, San Juan de Tibas, Costa Rica
+(506)83259136
+(506)22353783