Eco-Friendly EM Hotel in Russia
22 Apr 2020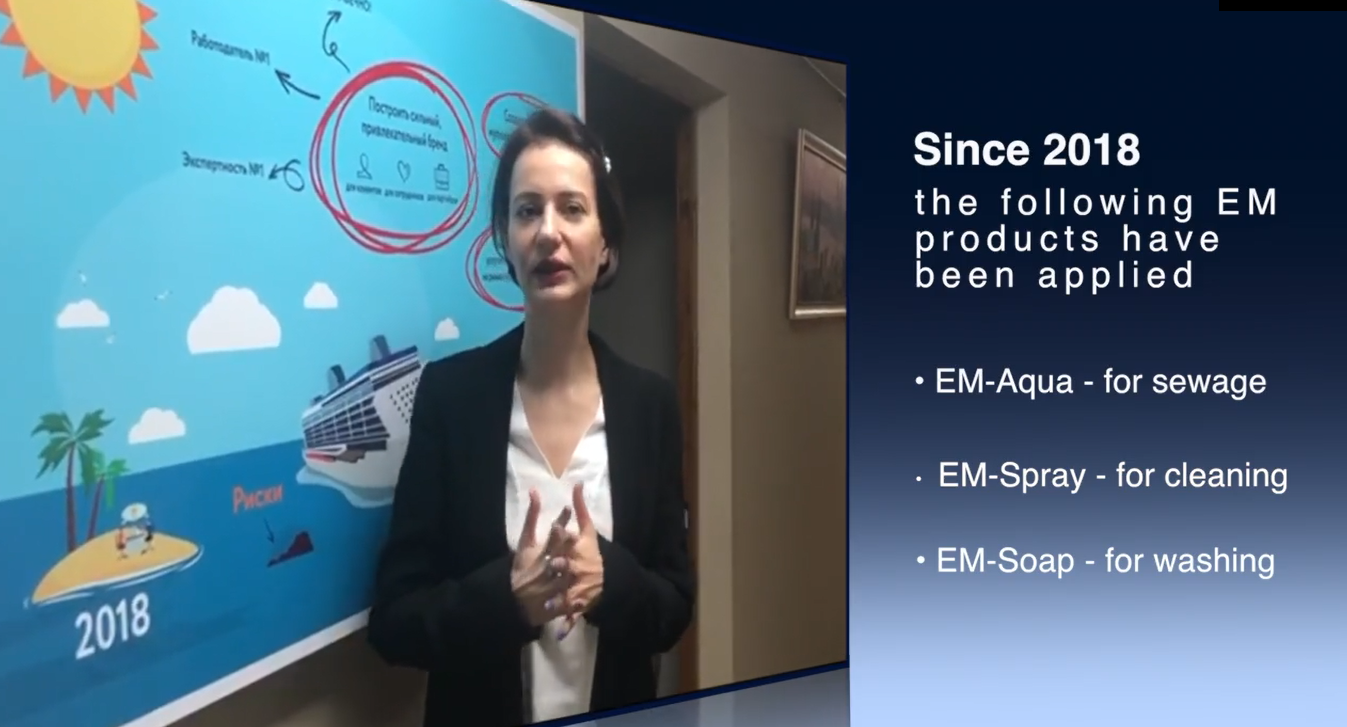 The Hotel Equator, located in Vladivostok, Russia, is applying EM Technology since 2018.
The hotel's concept is based on ecology and environmental problems, so the staff is trained to be focused on enviromental awareness.
They sort garbage, use EM products for cleaning, washing linen and also for waste water treatment.
Moreover, they issue bulletins to call for environmental awareness.
This is a short video about how they apply EM Technology with specific details on EM application dose.
For further information, please contact our partner in Russia at:
OOO "Primorskiy EM-Center"
Mordovtseva Str, 8D, Vladivostok 690091, Russia
TEL: 8-800-333-65-95 (free call)
FAX: +7-4232-205-864
Email:
info@em-russia.ru
Web:
http://em-russia.ru/