EM Agriton Turkey in Growtech Eurasia 2014
5 Jan 2015
The 14th International Greenhouse, Agricultural Equipment and Technologies Fair, "Growtech Eurasia 2014" held in Antalya on December 3rd-6th 2014.
The fair has provided exhibition of several products and services for agriculture technology, agricultural machines and equipment.
Approximately 70000 visitors joined the event.
EM Agriton Turkey participated in the event introducing EM Technology and EM products.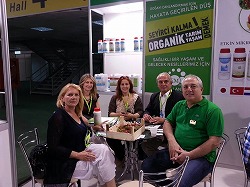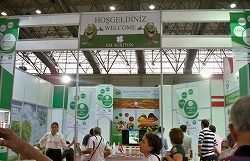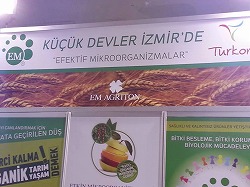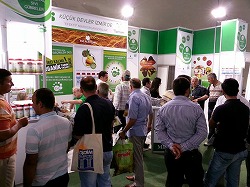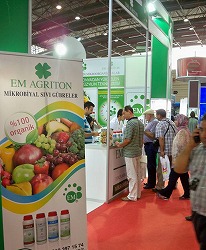 For further information, please contact our partner at:

EM Agriton Turkey
Macun Mah.Anadolu Bulvari ATB Is Merkezi I:Blok No:246
Yenimahalle-ANKARA/TURKEY
Tel: +90 312 397 15 74
Fax: +90 312 397 15 81
Email: info@emturkey.com.tr
Web: www.emturkey.com.tr
Contact: Mr. Alper Akman