Annual Dealers Meeting in South Korea
3 Jun 2014
Evermiracle, our partner in South Korea, has organized the Annual Dealers Meeting last May 23rd 2014, with the participation of 65 people.
The sales market of Evermiracle is big so they consider that management and care of their dealers is one of the most important factors,
Evermiracle provided with a full description of the functions of the cosmetics, as well as advise how to handle the sales online and how to improve promotion tools in the future.
Moreover, Evermiracle explained the features of the new designed EM?X GOLD and how to approach to the customers.
Sotto Lactobacillus tablets were also distributed to the dealers who exppressed that the tablets tasted delicious.
The meeting held from 11:00 to 17:00 and to close the event there was a lottery for cosmetics and even two prizes to stay at the EM Hotel, EM Wellness Resort Costa Vista Okinawa Hotel & SPA.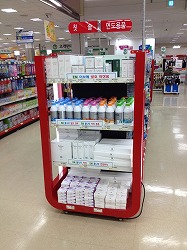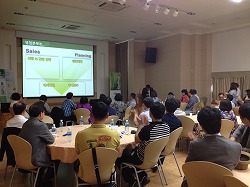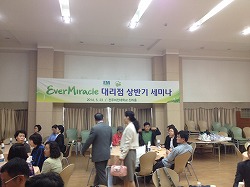 For further information, please contact our partner at:

Ever Miracle Co. Ltd.
134-40, Neunganjagu-gil, Wansan-gu,
Jeonju-si, Jellabuk-do,
560-293, South Korea
Tel: 82-63-220-2013
Fax: 82-63-220-2023
Email: hmkomorebi@hotmail.com
Web: www.evermiracle.com