EM Mudballs Event in Croatia
19 May 2014
In collaboration with the EFEKTIVNI MIKROORGANIZMI RIJEKA d.o.o., our partner in Croatia, Eco association "For Better Life" and the writer Mr. T. Udovi organized a workshop to give a lecture about effective microorganisms and promote the children's picture book "MUCKO Bucko" (a picture book about Bokashi and home composting system).
Twenty young people participated in the event and made approximately 2000 EM mudballs. These mudballs take part of 20000 EM mudballs that will be thrown into the sea next May 30, 2014.
After making EM mudballs they decorated a part of land they get from the city government and where they will grow fruit and vegetables with the use of effective microorganisms.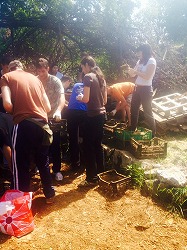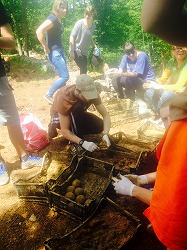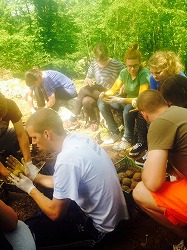 Click on the links below to see more images from the event:
http://udrugazakulturuca.hr/eko-mucko-bucko-i-mikrici-u-udruzi-za-bolje-sutra-zeleno-drustvo/
http://kvarnerski.com/odrzana-hvalevrijedna-eko-radionica/

For further information, please contact our partner in Croatia at:

EFEKTIVNI MIKROORGANIZMI ORIGINALNA TEHNOLOGIJA RIJEKA d.o.o.
Luzine 7A 510000 Rijeka Hrvatska, Croatia
Tel:00385(0) 981 380 474/
Fax: 00385(0) 51 673 230
Email: nedeljko.jovanovic@ri.t-com.hr
Web: www.emtehri.com
Contact: Mr. Nedjeljko Jovanovic