On November 2013, held the first Leading EMRO Partners Meeting in Okinawa.
This was a closed meeting of the top EM sellers around the world where partners such as Teraganix from the USA, Greenland from Poland and Indonesian Kyusei Nature Farming Societies from Indonesia, introduced their own successful business model.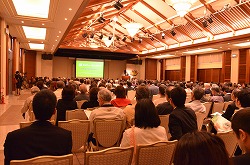 After the meeting all the participants went to the new EM?X GOLD factory to have a visit on site.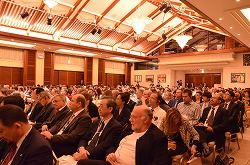 Prof. Higa was at the reception party lecturing on the latest research and exchanging information with our partners overseas.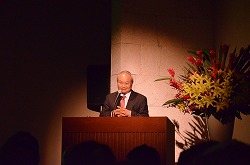 Furthermore, on November 17th, held the EM Forum 2013 in the venue where held the G8 2000 Summit in Nago city, Okinawa.
Approximately 500 participants took part of the event including about 50 guests from overseas.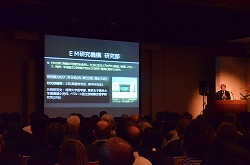 The Research Department had lectured on the researches presented at conferences on Belarus.
There was also a presentation from the EM construction project launched by Developer company, Tanah Sutera in Malaysia.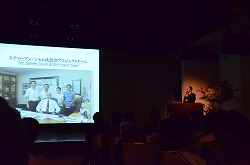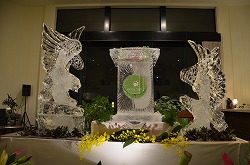 The last lecturer was as every year Prof. Higa who updated the auditorium with the latest EM activities around Japan and overseas.

After the forum guests participated in the reception dinner at the EM Hotel Costa Vista Okinawa as every year.