Prof. Higa has received a Honorary Doctorate granted by The Rajamangala University of Technology Thanyaburi in Thailand on November 4th 2013. In this opportunity, Prof. Higa gave a commemorative speech at the same University on November 5th.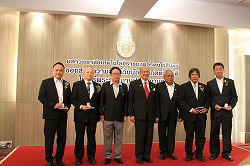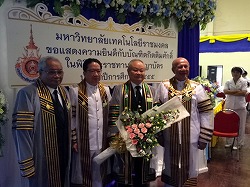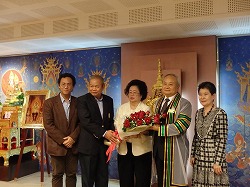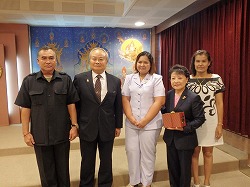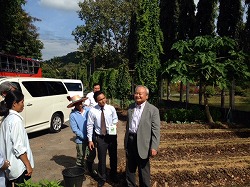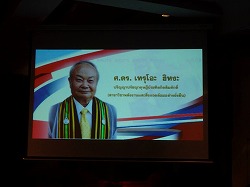 Prof. Higa was also honored and welcomed with a reception dinner along with distinguished people.
National Housing Authorities and former Lt. General Pichate welcomed Prof. Higa and the EMRO delegation to celebrate the occasion.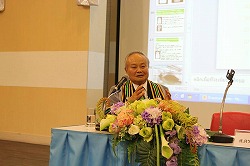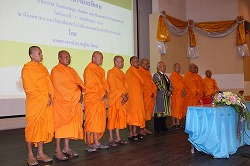 Twenty years ago, Prof. Higa's wife (photo below: second from right) wanted to do a contribution for Thailand, so she sponsored a scholarship for one student. That student came to the venue to meet Prof. Higa's wife and thank her in person. Her name is Ms. Rattima (centre) and is working as a nurse at the University Hospital nowadays.

During his trip to Thailand, Prof. Higa had the opportunity to visit the Saraburi Center and gave guidance to the staff.

For further information, please contact our partner in Thailand at:

EMRO ASIA Co.,LTD
111/9 Moo 2 T.Lamsai A.Wangnoi,
Pranakornsri, Ayutthaya 13170
Tel: +66-3574-0763
Fax: 66-3574-0764
Email: emro-asia@emro.co.jp
Web: www.emro-asia.com