Annual European Partner Meeting & Exposition 2018
3 Oct 2018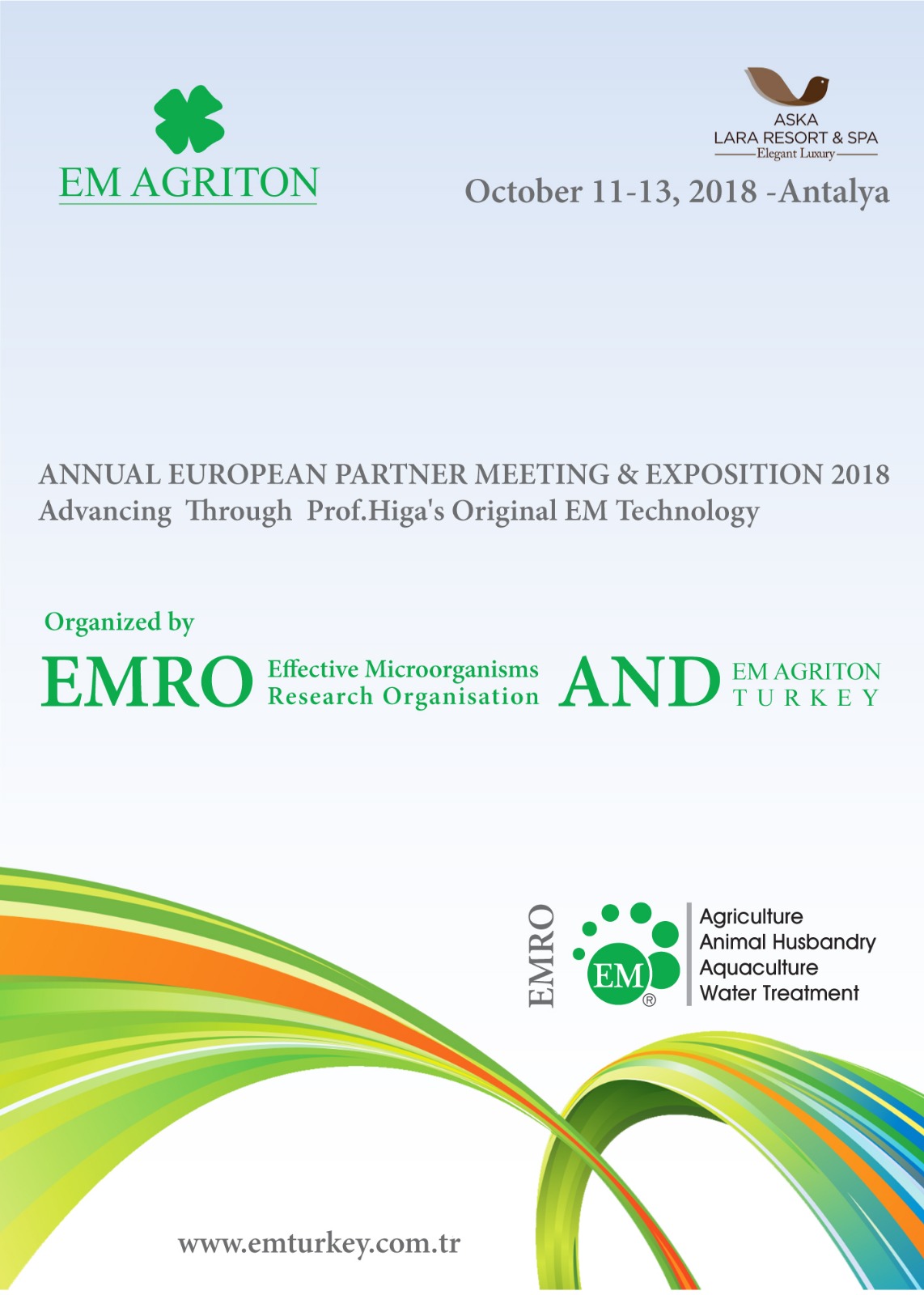 On October 11 to 13, Annual European Partner Meeting & Exposition 2018 will be held in Antalya, Turkey. The conference will be open to the public only on October 12.

The theme of morning sessions is about the problem of agriculture and animal husbandry in Turkey. There will be specialized conferences in the afternoon and also an exhibition of various EM products in Europe.

We look forward to having you join us!