EM Grown Corn Test in Kenya
12 Feb 2015
In 2003 a joint project of NGO groups like African Children Education Fund (ACEF), Kenyan government and EM Research Organization, launched a long-term clean up project called Kibera Slum Environment Improvement Project.
In order to remove Water Hyacinth covering an extensive area of water surface in Nairobi Dam, Activated EM•1 is spraying to decompose the organic substances and reduce nutrients that feed water hyacinth.
Further, removed water hyacinth is processed using EM Bokashi and Activated EM•1 to produce organic compost called "Mazao Bora".
These are the pictures for the test growing corn with conventional compost plus Activated EM•1 and the EM compost produced from the Water Hyacinth plus Activated EM•1.
The difference could be seen in the appearance and also the taste is seem to be sweeter in the EM grown corn.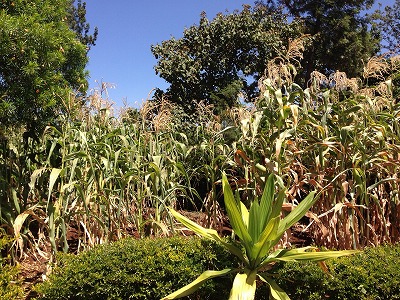 Left side corn is grown with conventional compost plus Activated EM•1 and right side is grown with EM compost plus Activated EM•1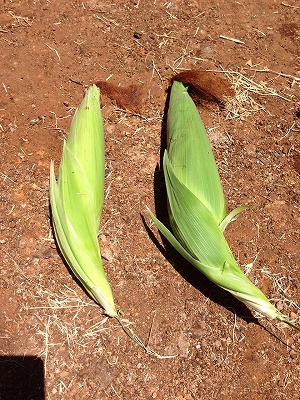 Left side corn is grown with conventional compost plus Activated EM•1 and right side is grown with EM compost plus Activated EM•1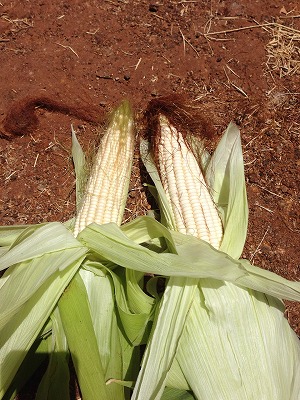 Left side corn is grown with conventional compost plus Activated EM•1 and right side is grown with EM compost plus Activated EM•1

For further information, please contact our partner in Kenya at:

EMTEC Effective Microorganisms Technologies Ltd
P.O.Box 1365 - 60100 Embu, Kenya
Tel: +254-721-640174/+254-61-2304748
Fax: +254-68-41074
Email: emtechkenya@gmail.com
Contact: Mr. Yasuo Shiojiri, Director