EM Day Event in Europe
22 Feb 2017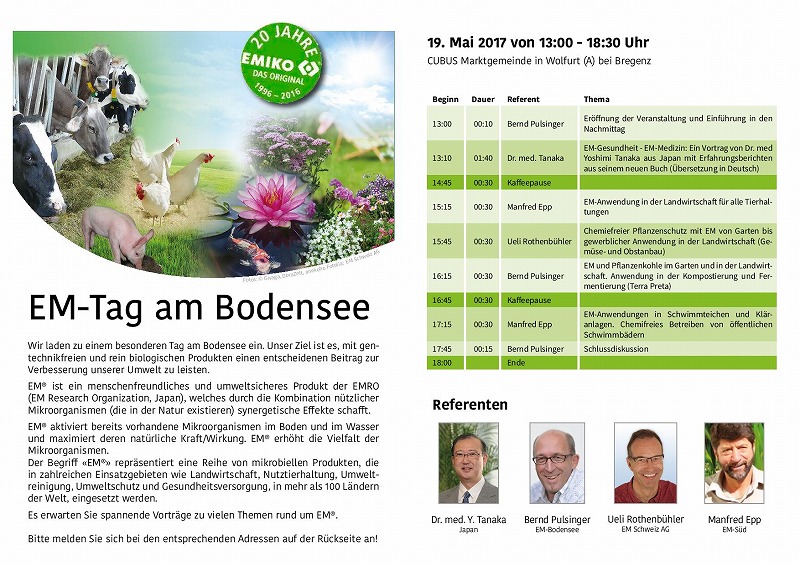 The EM Day in Bodensee, Austria will be held next May 19th.
This event approach the use of purely organic products to improve the environment.
Participants will find exciting lectures on many topics related to EM and EM for health.
MD. Yoshimi Tanaka from Japan and our partners in Switzerland and Austria will be also giving lectures on EM in agriculture, preventive medicine and more.
Date and time
May 19th 2017
13:00 - 18:30
Venue
CUBUS Marktgemeinde Wolfurt
Wälderstrasse 5, A-6922 Wolfurt
Austria (Vorarlberg)
www.wolfurt.at/de/cubus
Registration and further details contact
in Austria
EM-Bodensee
Edith u. Bernd Pulsinger
TEL 0043 664 1953163
info@em-bodensee.at
in Germany
EM e.V. Deutschland
TEL 0049 421 330 8785
info@EMeV.de
in Switzerland
EM Schweiz AG
TEL 0041 31 701 12 12
info@em-schweiz.ch