Microorganisms are Miracle Agents - Article
10 Mar 2017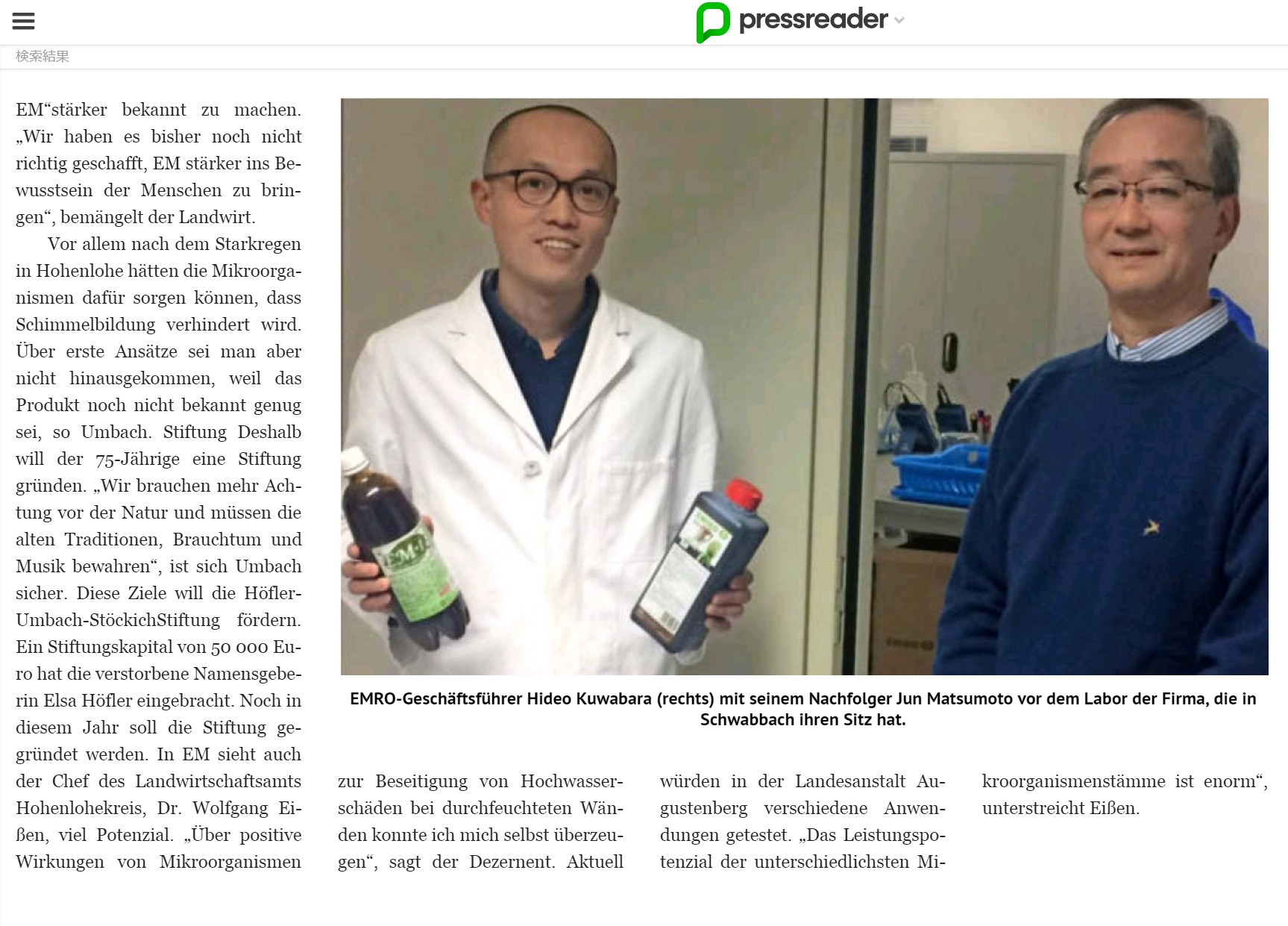 **Article and pictures from PressReader
EM Technology and EMRO Germany have been introduced in an article of
PressRead
er
on January 11, 2017.
The article refers to how EM was introduced in Germany and how EM born.
This is an excerpt of the original article in German.
In Bretzfeld research is carried out on microorganisms which are cultivated to be used on soil and helps preventing mold.
It is called "effective microorganisms", EM.

These microorganisms were developed by chance in the 1980s by Professor Teruo Higa.
He had experimented with natural materials like yeasts and microorganisms in the southern part of Japan.
He wanted to help farmers to relieve mold pressure that is high in the subtropical regions.
"One day, when he poured out the remains of natural microorganisms on a test field; he realized that there was tremendous growth at the site," says Mr. Hideo Kuwabara, describing the birth of EM.
Mr. Kuwabara has presented EM technology in 1995 at an international conference in Paris for the first time in Europe.
In 2001 EM was introduced in Germany.
In 2008 Mr. Kuwabara established in Bretzfeld-Schwabbach a laboratory in which all EM products are tested before they are marketed with partner companies throughout Germany.
"We quickly saw the agricultural benefits and the health effects of EM" Mr. Kuwabara points out.
Gradually, a customer group grew up who appreciated the properties of EM.

With his successor, Mr. Jun Matsumoto, he wants to develop the product further.
"We are trying additional applications and cultivating new strains," emphasizes Mr. Matsumoto.

One who swears on EM is Mr. Otto Umbach.
The farmer has been using effective microorganisms on his farm since 1999.
He had converted his farm into organic.
"If you use EM in agriculture, soils are much healthier and plants in better condition" enphasizes Mr. Umbach.
Mr. Umbach sees himself as a pioneer to make the "miracle remedy EM" more widely known.
EM was also used to prevent mold after the big floods that hit Germany las year.
Mr. Umbach said "We need more respect for nature and must preserve the old traditions, customs and music."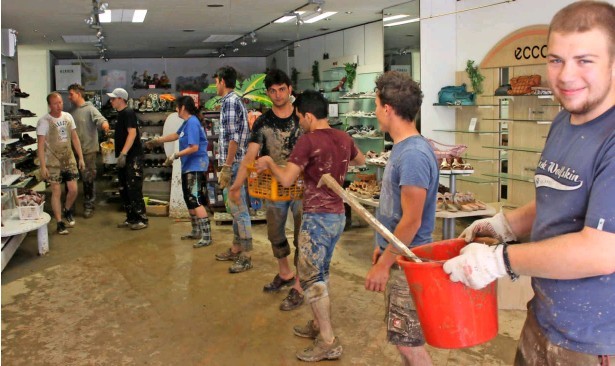 Picture from PressReader