PROGRAM "KNOWLEDGE TRANSFER OF EFFECTIVE MICROORGANISM (EM) APPLICATION"
21 Jul 2019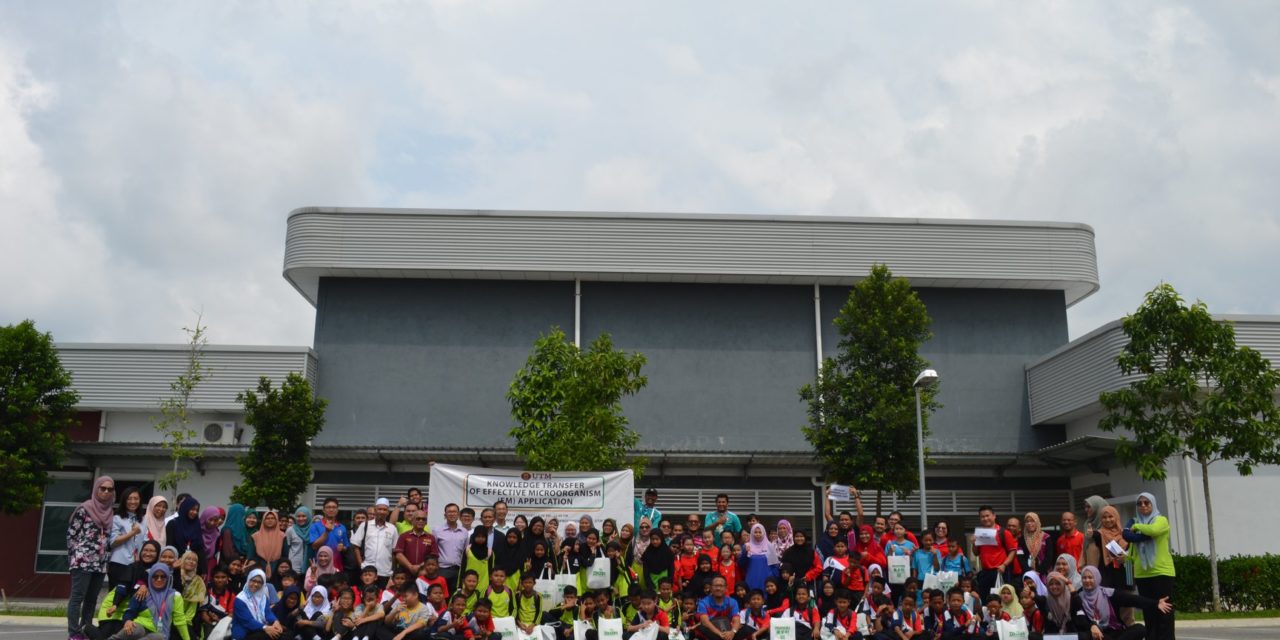 The "Knowledge Transfer of Effective Microorganism (EM) Application" program was held on June 27, 2019 (Thursday) at Universiti Teknologi Malaysia (UTM) Pagoh.
The program was co-organized by ICA UTM Pagoh, Center for Community and Industry Network - CCIN, Zenxin Agriculture Sdn Bhd - Midori and EMRO Malaysia Sdn Bhd.
A total of 118 people have participated in the program, including primary school students, Edu-hub Pagoh communities, Muar and Pagoh communities.
The Muar River plays an important role as a water source of rural communities in Pagoh. Therefore, this program was conducted as a workshop session to educate Pagoh and Muar communities on water pollution issues, and the usage of Effective Microorganisms applications for improving water quality as well as preventing water pollution.
In addition, participants had the opportunity to create "EM mudball", after the workshop, the throwing ceremony took place. With the knowledge provided, participants can continue to improve water quality with the use of Effective Microorganisms around their communities.
Source
UTM webpage
(malay only)