Dr.Teruo Higa's


Living A Dream
#139 Diverse applications of charcoal Part 2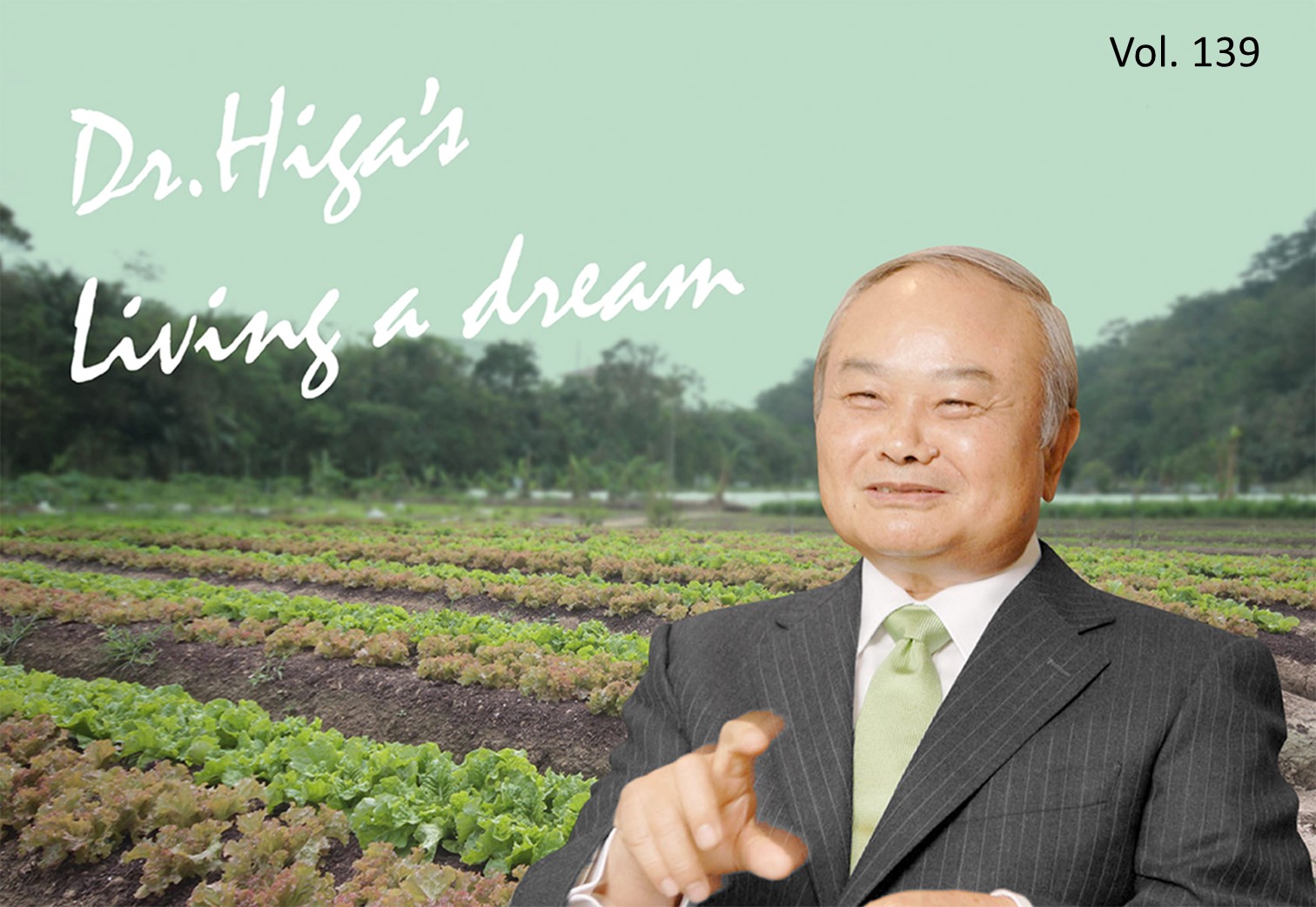 Diverse applications of charcoal Part 2
In the
previous article
I introduced how, in the process of making
rectified charcoal
, pruned branches, sawdust, rice straw, rice husks, and fallen leaves, etc. are also burned to make rectified ash, and also
how to make salt charcoal bokashi
adding equal or half amount of salt to the above charcoal and ash, then stirring them very well.
The effect of salt charcoal bokashi is remarkable; as shown in Photo 1, it is more effective than chemical fertilizers. At the same time, the soil becomes fluffy and aerated, weeds are extremely reduced, and the number of pests also greatly decreases. However, since all crops will also be damaged when the amount of salt increases, the key is to always put a small amount of it in a few places.
As I already mentioned, since rectified charcoal has properties, when you
mix it with organic matter such as food waste and put it in a plastic bag, etc., then let it stay sealed and ferment for one to two weeks, it becomes extremely
good quality organic fertilizer. I call it "organic charcoal multipurpose".
This organic charcoal is advantageous in that it is possible to extinguish the charcoal and adjust the moisture of EM fermented food waste at the
same time, since the EM fermented food waste compost, which is moist, is mixed into the burned charcoal.        
Photo 1 Application of salt charcoal bokashi
◆How to make organic charcoal
1. Prepare the same amount of rectified charcoal as EM fermented food waste compost. (Photo 2)
2. Mix it well. (Photo 3)
3. Put it in a salt bag with a plastic liner and let it ferment for one to two weeks anaerobically. (Photo 4)
(If you don't have such a bag, put it in a regular paper bag and store it in a well-ventilated place. If the bag remains as it is, the remaining organic matter might attract rats, so I recommend storing the bag in a larger plastic container, etc. You can also store it in an EM food waste recycling bucket.)
                 Photo 2 Rectified charcoal and EM fermented food waste compost
Photo 3 Organic charcoal after fermentation Photo 4 A bag mixed with rectified charcoal and EM fermented food waste compost
After one week, spread the finished organic charcoal a little widely (1- 2 cm) at the bottom of the planting hole, lightly put soil on it (1- 2 cm), plant the eggplant seedlings, and then layer 1- 2 cm of organic charcoal as mulch around the root. (Photo 5)
Photo 5 Eggplant with organic charcoal applied

Photo 6 Eggplant one month after application of organic charcoal Photo 7 A sprout of a tomato with organic charcoal on the root
In Photo 6, the first fruit cluster is growing well one month later. If you apply 10 to 15g of salt containing rectified ashes at four places, 30 cm apart, once a month, you can keep harvesting eggplants for a long time. This test field was dug up on the surface of a gravel-filled parking lot, where no decent fruits and vegetables had grown before. I planted ten eggplants in the same way, and all are growing well.
The previous stock was also quite fruitful, but it has become possible to carry out stocking without root rot by utilization of organic charcoal. In places where there were no sprouts, you can simply plant cucumbers, Miyako red beans, okra etc. and apply the organic charcoal once a month to achieve the expected results. As this method only involves laying the organic charcoal on the root, it is an easy farming method.
---
* "Hikobae" means sprouts from the stump and buds from the base of a tree. (
Digital Daijisen
)
(May 15, 2019)