Dr.Teruo Higa's


Living A Dream
#18 Steady Growth of EM TechnologyTM in Uruguay
At the end of June, after the Central America EM Festa, I visited Uruguay, after stopping in Peru. In my last article, I discussed how EM Technology
TM
is disseminated in Peru, but since Uruguay has developed a system that we haven't seen up till now, I'd like to introduce it here.
Five years ago, as part of helping direct EM
TM
in Central and South America, I visited Argentina. With the help of the Japanese Embassy, I gave a large-scale lecture on EM
TM
at the Okinawa Association Hall, which was packed. At that time, the Chairman of the Board of OISCA in neighboring Uruguay, Mr. Mikami, also participated.
For over thirty years, Mr. Mikami has been a leading figure in the forestation business in Uruguay, a country that is a plain without mountain forests. He began by planting eucalyptus trees. His feats include the creation of two of the world's largest paper and pulp mills. These businesses have been recognized for being green enterprises that take measures against global warming, and are, along with the work of JICA (Japan International Cooperation Agency), among the greatest Japanese projects in the world.
Based on his experiences up till now, Mr. Mikami proposed that Uruguay be transformed into a model EM nation. At the same time that he reviewed possibilities with the Inter-American Development Bank, JICA, the Foreign Ministry, and other public programs targeted at reducing poverty, Mr. Mikami conducted experiments with EM
TM
and funded model businesses in areas of Uruguay that could most benefit from EM
TM
.
EMRO actively supported these activities by sending specialists to Uruguay and providing EM-1. In the interim, Mr. Mikami visited Okinawa many times and has worked hard to gain the cooperation of both the government of Uruguay and the Japanese Embassy.
My visit this time was based on these successes and was the first step in making Mr. Mikami's dream of Uruguay as a model EM nation a reality.
With the active support of the Japanese ambassador to Uruguay, Mr. Takemoto, on the first day of my visit the top leaders in this area in Uruguay gathered at the International Conference hall of the Industrial Technology Research Center, where I gave a lecture and many case studies were presented. In his remarks as guest of honor of the forum, Mr. Takemoto emphasized the necessity of EM
TM
activities in Uruguay and called for a strengthening of ties between Japan and Uruguay. He stayed until the very end of the forum, exchanging ideas with many of the participants.
Along with taking care of all the arrangements when we entered and departed the country, as well as all kinds of onsite inspections we went on, two days after the forum the Japanese Embassy held a reception in my honor. Many dignitaries attended, including governors from three of the main states in the country, people who were touted as the next mayor of Montevideo and next president, people from JICA and the embassy, as well as representatives from the Japanese Association. There was much fruitful exchange of information regarding EM Technology
TM
.
In my remarks at the reception I said the following: "Uruguay has wide expanses of land with rich livestock farming and forestry. If EM Technology
TM
is actively incorporated into its primary industries, they can increase production many times over. And if organic farming is coupled with animal husbandry, it will be possible to produce food that has the highest functionality of any in the world. If EM Technology
TM
is used, the waste materials of primary industries, starting with the effluent from pulp mills, can become high quality materials for use in agriculture, and this will help clean the environment. As a result, large amounts of carbon dioxide can be recovered as an important resource, and this will deal a decisive blow in the fight against global warming. If biofuel and bioplastics technologies are also put into practice, the people of Uruguay will be healthy, the environment will be clean, and it will become a model country with a new industrial structure that doesn't rely on oil. Uruguay can play a historic role."
The population of Uruguay is over three million, which makes is a small country, with fertile plains that can be developed, and much more land that can be used as farmland than Japan. If we consider the worldwide food crisis, the problem of food safety, global warming, etc., Uruguay has all the necessary conditions for it to become an EM model nation.
Through the concerted efforts of Ambassador Takemoto, we have reached the point where people in every state in Uruguay are convinced that there should be EM model businesses. If the Japanese government will do its utmost to help these businesses, it will be possible for Japan to create an unprecedented model for contributing internationally.
On October 14
th
Mr. Mikami visited Okinawa for the first time in a long while. He is a vigorous man who looks far younger than his eighty-three years. He reported to me on developments in Uruguay after my visit, and how the EM
TM
Uruguay Project is makingsteady progress. Many EM
TM
-related organizations have been brought together under one umbrella as a single foundation, and are making use of all sorts of subsidies. With the collaboration mainly of EMRO and the Meio University International EM Technology
TM
Research Institute, they are linking together numerous projects throughout Uruguay and achieving real results. We agreed that the next step is to develop these activities further by introducing many international projects, beginning with those sponsored by the Japanese government.
EM Forum 2008
Since the EM Festa held every year has already achieved its goal of making EM
TM
more widely known and used, we are looking at the next step for the Festa. The Festa has always been held in Okinawa, but other possibilities include having one branch of the conference held in an urban area, or creating EM model towns in various locales, making regions overall EM models, or holding an EM Festa sponsored jointly with local cities and towns.
In order to do this, we held an "EM Forum 2008" this year in the second floor multipurpose hall of the "Ayakari no Mori" facility opened by Kitanakagusuku village, which is adjacent to the EM Wellness Center's Hotel Costa Vista. The latest information on EM
TM
was exchanged at the Forum. The program is shown below.
Since this year's usual EM Medical Conference is a review session for specialists, it will be a closed meeting. However, exceptions may be made for those who strongly wish to participate and have compelling reasons to do so. Please contact the executive committee.
The EM Medical Conference is held every two years and the one after this year's will be held as usual. Also, as we do every time, the presentations given at the conference will be collected in a published proceedings volume that will be available at the following conference.
EM Forum 2008 Brochure
Program
Date: 11/15/2008 (Sat)
Place: Hotel Costa Vista Okinawa 2nd floor Studio #2
Time:
10:00 EM Technology
TM
public lecture (EMRO Regional Development Dept.)
11:00 Q & A Session
12:00 End of Session
Date: 11/15/2008 (Sat)
Place: Hotel Costa Vista Okinawa 1st fl. EM Gallery
Time:
13:30 Presentation of EM
TM
case studies in Japan (EM Sogo Net, Inc.)
14:00 Presentation of EM
TM
case studies in Japan (NPO United Networks for Earth Environment [U-net])
14:30 Presentation of EM
TM
case studies in Okinawa (EMRO Regional Development Dept.)
15:15 Introducing EM
TM
-related products (EM CORPORATION)
15:45 EM
TM
Applications at "Ayakari no Mori" (Okinawa Culture Net)
16:15 Presentation of EM
TM
case studies in Kitanakagusuku Village (YahninJukai)
16:45 End of Session
Banquet
Date: 11/15/2008 (Sat)
Place: Hotel Costa Vista Okinawa B1 fl. Casa Verde
Time:
18:00 Doors Open
18:30 Opening Ceremony
Fee: 5,000 yen
Program
Date: 11/16/2008 (Sun)
Place: Ayakari no Mori 2nd fl. Multipurpose hall
Time:
10:00 Presentation of EM
TM
Case Studies Overseas (EMRO Overseas Dept.)
11:30 Morning Session Ends
13:00 Preventive Medicine Seminar (Dr. Ichiro Sugimoto)
13:30 Closing Remarks and Lecture by Dr. TeruoHiga
14:30 End of Session
EM field trip
Date: 11/16/2008 (Sun)
Place: Dr. Teruo Higa's Banana field
Time:
15:00 Bus Leaves from Hotel
15:30 Visit Dr. Teruo Higa's Banana field
16:30 End of Visit
17:00 Bus Arrives at Hotel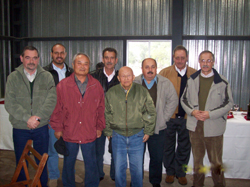 Dr. Higa with EM
TM
 related members.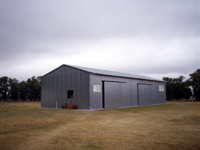 EM•1® factory in Uruguay.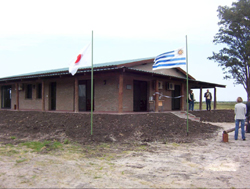 EM
TM
Training Center constructed with JICA funds.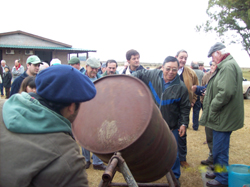 Participants manufacturing Bokashi at the front of EM
TM
Training Center during Dr. Higa visit.